Qworkery | Growing a co-working community
It's surprising and inspiring meeting fellow co-workers, hearing their stories and learning more about their jobs. 
We've got engineers, IT consultants, artists and translators; a children's author, a bushcraft leader and a university professor; a management consultant who's training as a personal trainer and an accountant who's finishing off a PhD.
Chats around the coffee machine are never dull!
Find out more about some of our regulars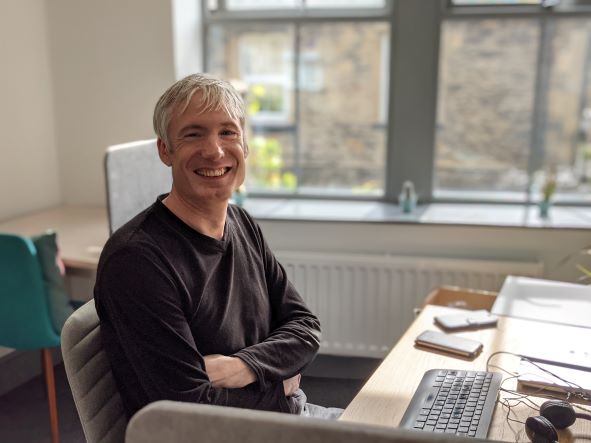 Adrian was a journalist for twenty years, editing regional newspapers and magazines including The Dalesman and Craven Herald. He now heads up communications for SHINE, a Leeds-based education charity that works with teachers, schools, and other organisations, helping disadvantaged children in the North of England to fulfil their true potential. See shinetrust.org.uk.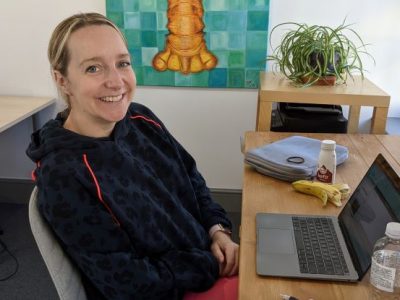 I'm an insight consultant with over 19 years experience in data, analytics and insight.  I work with businesses to help them identify insights that drive data driven decisions, planning and strategy.  
This could be through data that a business already has access to or it could be helping to identify the insight gaps and sourcing the right data to fill these gaps.  I work with a wider team of freelance consultants who specialise in conducting qualitative & quantitative research and econometric modelling.  
I have experience working across many industries but I specialise in Category Management and Shopper Insights with FMCG suppliers and retailers.  Ensuring that they are using their data and insights to inform ranging, merchandising, pricing and promotions.  
PR CONSULTANT & COPYWRITER
Helen is a freelance PR consultant and copywriter. With more than a decade of experience in marketing communications and a former print and broadcast journalist, Helen delivers press office and communication campaigns for clients across a range of business-to-business and consumer sectors. As a former journalist-turned-PR-professional, Helen has worked with a range of national and worldwide organisations, and also specialises in crisis communications and event management.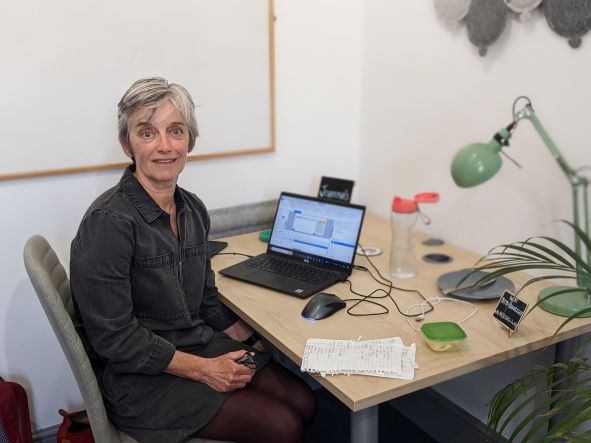 Joanna is an eLearning designer, with more than 30 years' experience, currently working for i2d2 Ltd. She designs and implements courses on a wide variety of topics, including health and safety, mental health and regulatory compliance. She has qualifications in IT, psychology and adult education which all inform her approach to interactive learning design.
Katie writes under her maiden name Katie Daynes and has over 90 books published. They range from What is poo? and Where do babies come from? to Questions & Answers about Plastic and a biography of Nelson Mandela. She co-runs Qworkery with Anita.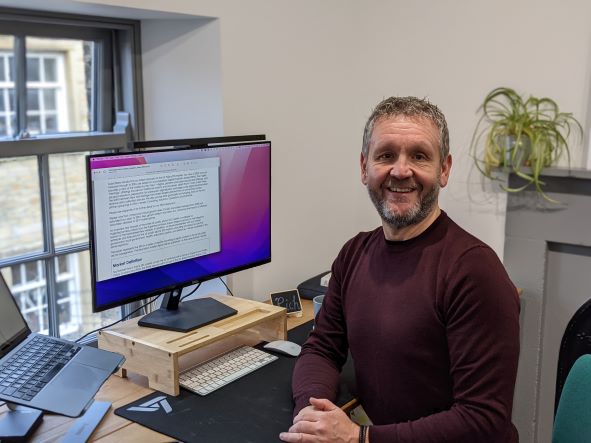 Richard serves the Justice and Emergency Services sector, helping Police forces and providers of Technology solutions find each other.
He has more than 30 years' experience in a full range of technologies as well as software development, and is available for consultancy engagements, whether it be strategy development, business case evaluations, design & build of solutions, letting contracts as well as IT service management.
He can be reached at rich.jones@inooma.uk / 07540102722 and is always happy to have an informal chat over a coffee.
To find out more about more about why people love working here …