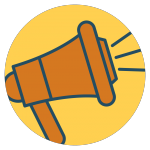 Qworkery | Keep up to date with all the latest news from Qworkery
We've been delighted to be part of the

Great Place: Lakes and Dales

WATCH THIS SPACE

initiative.

On the first weekend in October we had a pop-up digital art take-over, with virtual reality and augmented reality workshops run by Matthew Annable and Mary Woolf. Around 150 people came through the doors to take part in this wonderful, free event.
To find out more about the flexible packages at Qworkery  …