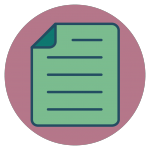 Qworkery | Terms & Conditions
By joining Qworkery Limited ("Qworkery") as a member or by booking use of Qworkery facilities, you indicate your acceptance of the following terms and conditions.
Invoicing And Payment
Membership fees are due monthly in advance upon receipt of an invoice and are payable by Standing Order, Bank Transfer or another payment method offered by Qworkery.
Permanent desk membership or 'nominated day/desk' membership is for a minimum period of one month and membership shall cease as soon as a monthly payment is not made. 
Qworkery may cancel your membership at any time without notice if you breach Qworkery's Terms and Conditions of Membership.
Your Qworkery membership is personal to you and cannot be shared or transferred.
Qworkery reserves the right to revise package rates and daily rates and shall give members one month's notice in such circumstances. Current rates shall be displayed on the website.
Access
Access codes and any other access devices provided to you may not be shared or given to others, may not be copied or adapted and must be returned or deactivated upon cancellation of your membership. A fee of £20 shall be charged for replacement keys or access devices, or if you fail to return keys or access devices at the end of your membership.
Insurance
Qworkery accepts no responsibility or liability for loss or damage to property brought into Qworkery, except where Qworkery's responsibility or liability is determined by English law. Qworkery's insurance policy does not cover or include loss, damage or theft of your personal items.
Qworkery accepts no responsibility or liability for injury or death of members or their guests/clients, except where Qworkery's responsibility or liability is determined by English law. Qworkery premises are covered by public liability insurance.
IT services
Access to computer networks and the public internet is provided for the lawful use of members and must not be used for any activity which, in Qworkery's sole opinion, is illegal, immoral, indecent or detrimental to the enjoyment of other members.
The use of applications that automate requests to any websites is not permitted.
The hosting of services or applications designed to be accessed from outside of Qworkery is not permitted without prior agreement.
Internet access may be provided to guests via the guest wireless service only. No other security codes may be shared with non-members.
We reserve the right to monitor your usage of Qworkery at any time, including your use of computer networks and the internet.
You are responsible for securing your own computer data and protecting yourself from the impact of computer viruses, malware and malicious software. You must also take reasonable steps to protect Qworkery, other members and/or guests from the impact of computer viruses, malware and malicious software.
Data privacy
As a Qworkery member we may send you email correspondence regarding your membership, facilities at Qworkery and other announcements regarding Qworkery events. We will never share your email address with third parties. You may request to see the information we hold at any time and request it be amended or deleted.
Equipment and facilities
Facilities and equipment provided within Qworkery are intended for use by members whilst in Qworkery and may not be removed for use outside of Qworkery.
Fixed desk members have an allocated desk for their sole use. They may leave their equipment on their desk and have continuing use of any accompanying shelving or storage units.
'Nominated desk/day members' must use their allocated desk/workspace for the day(s) and must vacate it at the end of each day, leaving it empty and tidy.
Members are invited to use the kitchen facilities and are individually responsible for washing up any crockery or cutlery used before the end of the day.
Usual office hours are 8.30am til 5:30pm Monday to Friday. Work outside of these hours must be agreed with the Qworkery directors.
Reasonable behaviour
Qworkery expects all its members and users to be courteous and considerate at all times. Anti-social behaviour will not be tolerated. Please raise any concerns directly with the directors.
General
Access to Qworkery's coworking space and the facilities within it is provided on a reasonable endeavours basis.
Should access or any facilities be unavailable, Qworkery shall endeavour to provide reasonable notice, but this may not always be possible. Where feasible, and at Qworkery's sole discretion, Qworkery shall make alternative arrangements.
No relationship of landlord and tenant exists between Qworkery and you. Qworkery is not the owner of the premises. Any directions or instructions provided by the owner shall be followed.
In the event of a misunderstanding or dispute with regards to the meaning of these terms and conditions you are bound by Qworkery Limited's interpretation.
English law applies with respect to these terms and conditions, as does the decision of the English courts in any dispute that may occur between you and Qworkery.
Qworkery's maximum liability to you is limited to membership fees already paid unless otherwise determined by English law.
These Terms and Conditions may be amended from time to time. Up-to-date Terms and Conditions shall be published on Qworkery's website at www.qworkery.co.uk.
You may direct any queries regarding your Qworkery membership or the facilities provided by email to info@qworkery.co.uk.
(Updated 30.06.20)
For further information or to contact Qworkery …